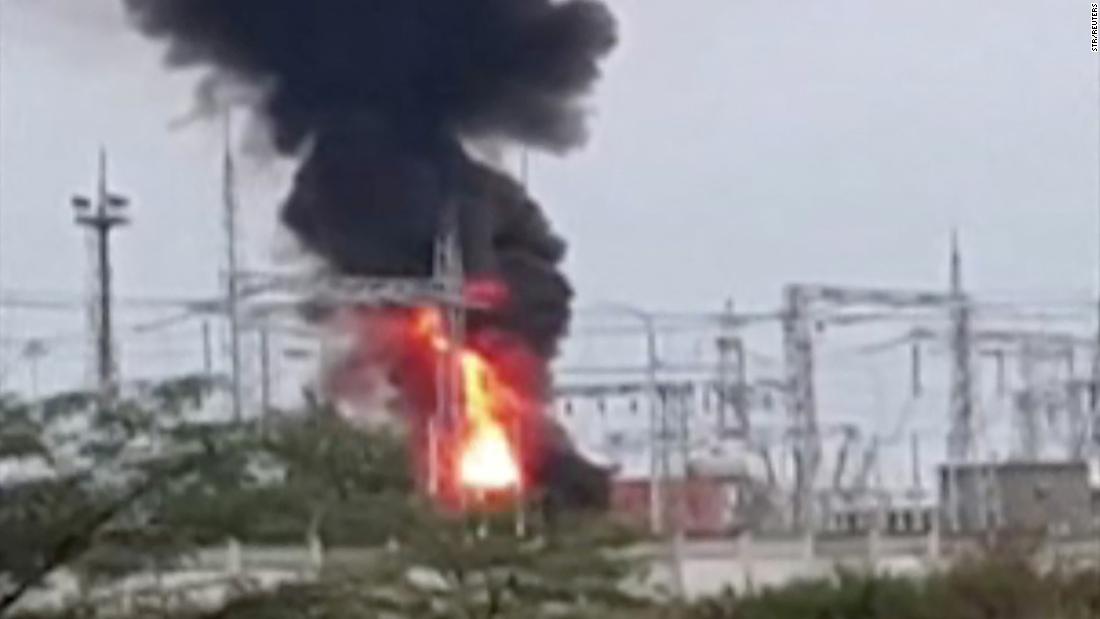 The Ukrainian military's general staff has acknowledged that Russian forces have had some success advancing westwards from the outskirts of Donetsk city.
It said Russian forces continued to fire at several settlements to the west and south-west of Donetsk.
"The enemy has partial success in the direction of Opytne," it said. Opytne is just north of Donetsk city's airport and has been a front line since 2014, when the airport was destroyed in fighting between the Ukrainian army and pro-Russian separatists.
The general staff also said that Russian forces had partial success "in the direction of Novomykhailivka (south of Mariinka)."
On Tuesday, Valeriy Zaluzhny, the commander-in-chief of Ukraine's armed forces, said Russian forces "continue to advance" in Donbas but said the "intense" situation is "fully controlled."
"The enemy's main efforts are concentrated on pushing our troops back from the Donetsk oblast. The most intense situation is now on the axis of Avdiivka-Pisky-Mariinka," Zaluzhny said.
That axis is a stretch of some 25 kilometers (15 miles) west of the city of Donetsk and includes front lines in the areas of both Opytne and Novomykhailivka.
In its briefing Wednesday, the Russian Defense Ministry said it inflicted heavy casualties on Ukrainian forces through artillery strikes near Mariinka. It also said Russian air force attacks had inflicted losses on Ukrainian units further south around Vuhledar and Dobrovillia.
The Russians also appear to be mounting new attacks in Kharkiv region, striking westwards toward Ukrainian defenses.
"The enemy tried to break through the defense of our troops in the direction of the settlements of Lebiazhe and Bazaliivka, but had no success and withdrew," the General Staff said. It added that the Russians had also failed to advance north of Sloviansk.
The Ukrainians also said there had been no change in the front lines around Bakhmut in Donetsk, which has been under bombardment for weeks.
They said that "Ukrainian soldiers suppressed all attempts by the enemy to improve the tactical position of units" in areas to the east and south of the town.
In recent days, Russian forces appear to have shifted the focus of their assaults to areas close to Donetsk city and to parts of Kharkiv region.