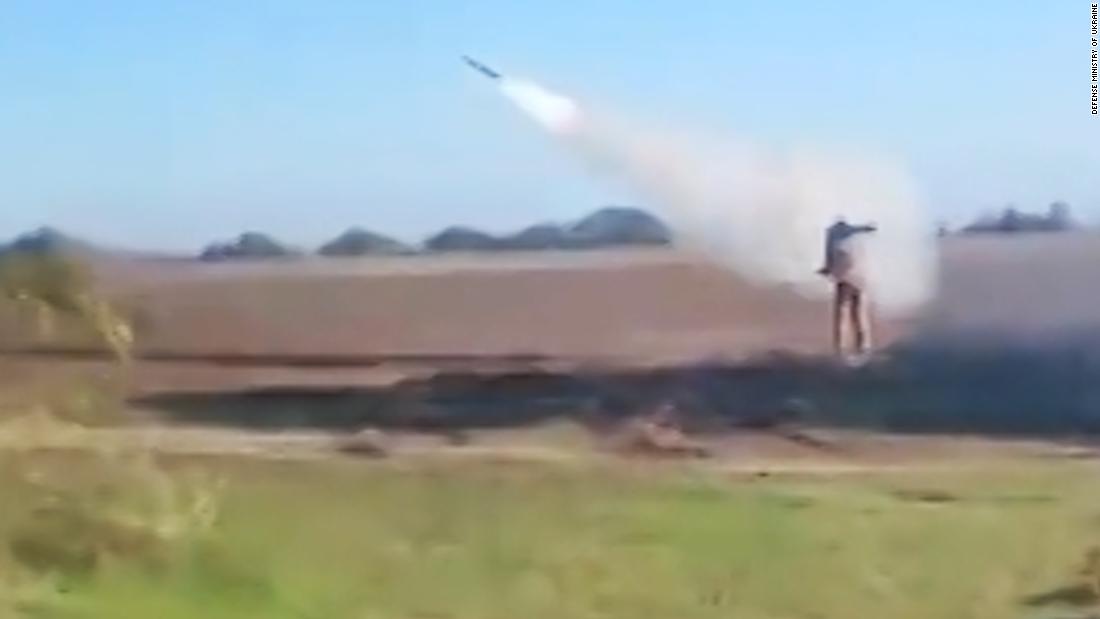 Moscow and Kyiv are blaming each other for the damage inflicted on a residential building on Thursday in the Russian city of Belgorod, near the border with Ukraine.
Russian officials blamed the Ukrainian Armed Forces, according to social media posts. However, Ukrainian presidential adviser Mykhailo Podolyak said Russia launched missiles towards Kharkiv and missed its target.
"Around 12:40 p.m. local time, an unidentified object fell on the residential building at 42 Gubkina Street as the result of an air defense operation. Now, destruction on the top floor is visible on the spot, two cars are damaged by debris. At the moment, there is no information about the victims," Belgorod mayor Anton Ivanov said in a video message posted on his Telegram.
Residents were relocated to a hotel, Ivanov added.
Belgorod Gov. Vyacheslav Gladkov blamed the Ukrainian Armed Forces for shelling the residential building.
"Ukrainian Armed Forces shelled Belgorod. The air defense at work. There is destruction in a residential apartment building on Gubkin Street. Information about the victims is being specified," the governor said in a Telegram post.
However, Podolyak denied the accusation, saying it was Russia's own mistake.
"Russia launched a missile towards Kharkiv, but something went wrong and it hit a residential building in Belgorod, Russia. Will there be an investigation? Or punishment? No, Putin does not care who to kill: Ukrainians or Russians. Propagandists will quickly find a fake explanation," Ukrainian presidential adviser Podolyak said on Twitter.